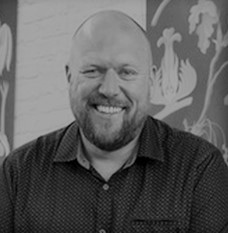 Left hand of Fr@nk
Seamus Barden
With a strong entrepreneurial background, Seamus has extensive experience in start ups – from construction companies to olive oil. He holds a Bachelor of Business Studies in Enterprise Development, and a Master of Applied Practice in Technological Futures.
Seamus also has a number of Agile, Design Thinking, and Project Management qualifications. Combined with deep experience in leading large, complex programmes, Seamus brings practical experience to all his clients.
A proud, hands-on Dad to three young kids, Seamus helps coach junior sports teams, is a Board of Trustees member, and has been on a community Works and Finance Committee for the last 10 years.
With a genuine desire to help organisations deliver value faster, Seamus has the ability to gain real cut through, and successfully deliver transformational initiatives into BAU.
Right hand of Fr@nk
Jits Doolabh
Jits is co-founder of Fr@nk and leads the DevOps and Theory of Constraints Service Lines. Jits' passion lies in making things better and can be heard over and over again saying 'all improvement is change, but not all change is improvement' and 'what problem are we really trying to solve?'.
Jits' engineering background is distinctly annoying as he likes to pull things apart and then put them back together, and like most engineers, there are always some spares after! Don't get him started on things he is passionate about as you will be inundated with his opinions and getting him to shut up requires mammoth effort once he is on a roll.
In his spare time, which he tends to have more than the other co-founder due to his phenomenal delegation skills, he can be found on the golf course or socialising over a drink with clients and friends. Jits is easily tempted away from work so hit him up for a coffee or drink and watch him jump!